Souper Supper Collection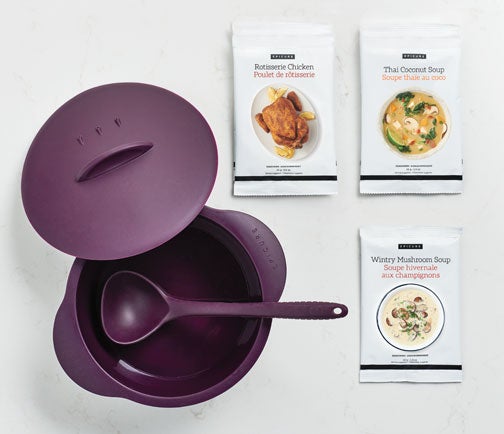 Let your stove take a night off. Enjoy nourishing and wholesome soups or a whole "roast" chicken—all made in the microwave.
Find the digital recipe guide online at epicure.com.
Collection includes: Round Steamer, Ladle, Rotisserie Chicken Seasoning (2), Thai Coconut Soup Seasoning (2), Wintry Mushroom Soup Seasoning.